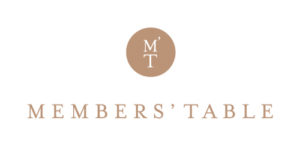 Our Mount Mary Members' Table is an annual collective in which membership is offered exclusively during the release period each year.  Mailing List customers will be invited to join the Members' Table if an order is placed of six or more (750ml) bottles of our new release Mount Mary Vineyard during this period. Membership is then valid for 12 months.
Our Members' Table membership includes:
Release pricing on all Mount Mary Vineyard new release wines during our annual release period.
Invitations to members' only events throughout the year including our annual Members' Table events.
Your personal login to our Members' Table website with access to:

-Online ordering (includes free shipping on orders of 12 bottles or more, outside of the release period).
-Our complete newsletter archive dating back to 1981.
-Tasting notes of past vintage wines spanning more than 40 years.
Please note:
-Eligible purchases include any six bottles or more (750ml) of Mount Mary Vineyard wines and only during the release period.
-Membership is granted for a 12-month period each time you purchase six or more bottles during the release period, expiring on the last day of the following year's release period.
-If you purchase five bottles or less during release you will stay on our Mailing List and continue to receive our annual newsletter via your preferred delivery method.
If you are an existing Mailing List customer, you have the opportunity to join our Members' Table during this year's release which commences at the end of August and concludes on the 24th of October.  Please email admin@mountmary.com.au if you have any questions.
If you are a new customer, our Mailing List is limited however if you would like to enquire about joining, head to our Enquiry page and complete the online form.  One of the Mount Mary team will then be in touch with you shortly.